Who Are We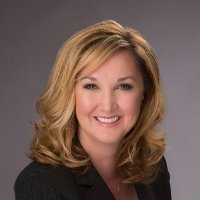 Kari Middleton PPC
760.409.2864
kari.middleton@lpl.com
I am a Financial Consultant and Professional Plan Consultant (PPC) with LPL Financial and Medical Wealth Management in the Palm Springs area. I work with small businesses, business owners, healthcare and other professionals, non-profit organizations, and high net-worth individuals on all aspects of financial planning. I was recently named a Five Star Wealth Manager for the sixth consecutive year and I was recipient of the Freedom Club at LPL Financial*.
I was recently appointed to the Salton Sea Revitalization Board by Supervisor V. Manuel Perez and the Riverside County Board of Supervisors. I am the current President of the Coachella Valley chapter of the American Cancer Society. Kari also is active on the Advisory Board for First 5 of Riverside County the Commission for Children and Families funding programs like "Ready, Set, Swim" an anti-drowning program for toddlers and the Smile Factory to teach young children the importance of oral hygiene.
Sandi Weems has been my invaluable assistant since 2010.
Kari is also supported by Bobby Hendrix who brings a unique business accumen to financial planning with an MBA in Accounting, licensed CPA, and as a Certified Fraud Examiner. Bobby has extensive knowledge in business management, profit analysis, fraud discovery, and in recommending protocols to support the success of busy business owners and their support staff with accounting and tax consulting. Mr. Hendrix's clientele includes legal professionals, a sizeable healthcare conglomerate, construction, tribal members as well as, supporting the mission of numerous philanthropies through fiscal health and compliance. Bobby was named by Desert Charities News in 2020 as an industry leader and influencer in the Non-Profit arena. Bobby currently serves on the Board of Directors for Habitat for Humanity Coachella Valley.
*Achievement is based on annual production among LPL Advisors only. The Freedom Club is awarded to less than 40% of LPL advisors.
Five Star Award based on 10 objective criteria associated with providing quality services to clients such as credentials, experience, and assets under management among other factors. Wealth managers do not pay a fee to be considered or placed on the final list of 2014, 2015, 2016, 2018, 2019 and 2020 Five Star Wealth Managers.
Pictured below with me is Bobby and my three young children: Olivia, Elyse, and Ileana.